Would You Get A Woodcut Tattoo?
A woodcut is created by carefully engraving the parts of a block of wood with special metal tools to create an image. Once the burning is complete, you can print by painting the engraving and pressing it on a surface so that the chipped parts create a clear, dark effect image. Dating back to the 1400s, it is not necessary to go far to find this traditional style of illustration: it is found on most banknotes and on the walls of most churches.
The woodcut style translates particularly well into a tattoo design. Often using a color (the best – black), the patterns contrast with the darkest skin tones, bringing out the room. Fine, thin lines and shades ensure that the design retains a high level of detail and, just like the woodcuts, they are made to last!
Some of the most interesting artists who adopt this style are in London. Take a look at these salon designs such as Sang Bleu Tattoo, Into You Tattoo and Shangri-La.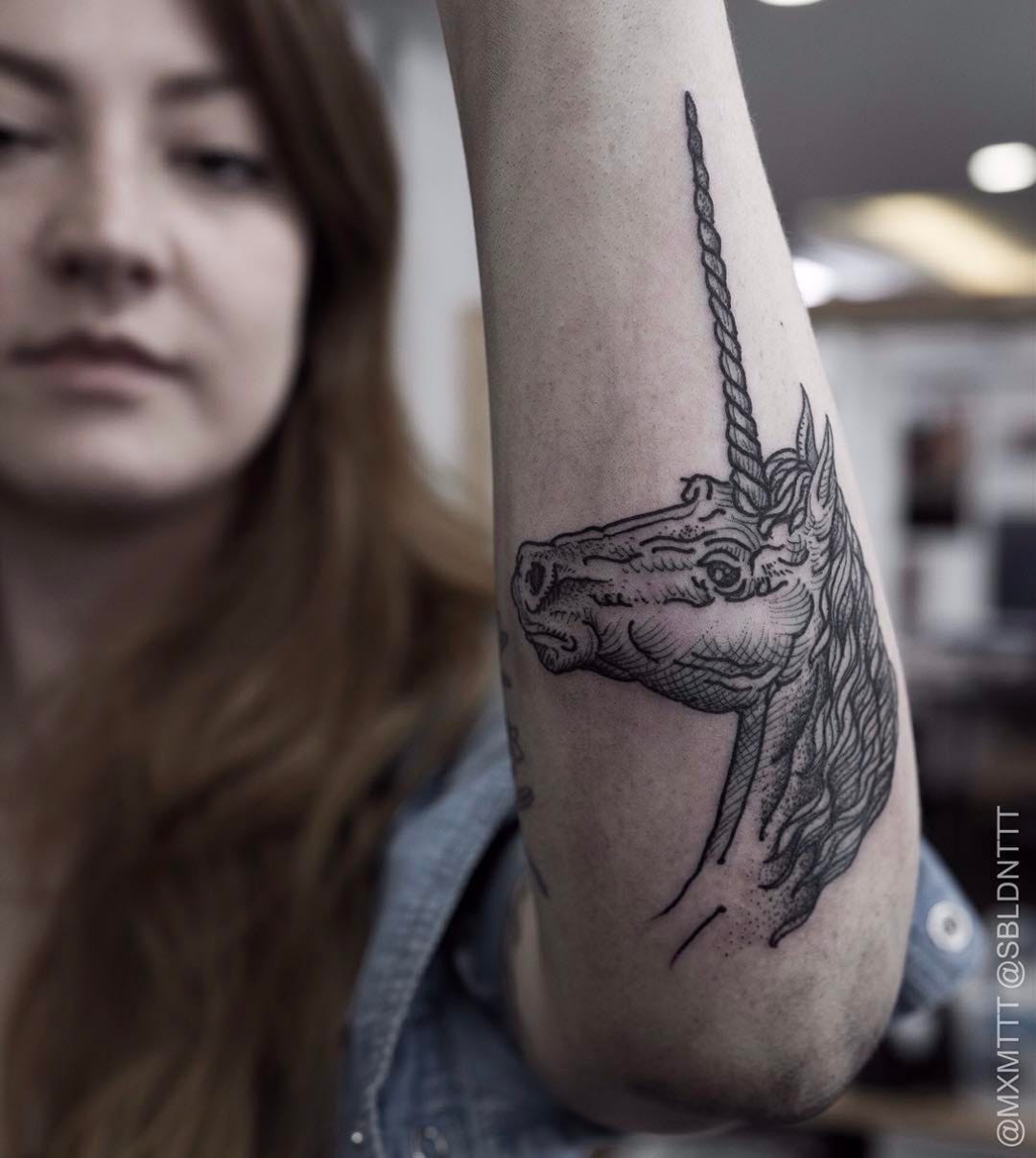 Unicorn elbow piece created at Sang Bleu in Dalston, London.
A very interesting rendition of the Jabberwocky from Alice and Wonderland; it seems any design created in the woodcut style instantly becomes more mysterious and classic.
The intricate lines add a sense of timelessness to these designs, rooted in traditional art history.
Boozy angels straight over the nipples – excruciating – not recommended!
---
This tarot card inspired piece is a little bolder and illustrative than some of the previous designs. We like the way it looks framed too.
The style lends itself to scenes of a biblical nature.
We love the expressions and poses on these two ladies; the more you look at the details, the more interesting this tattoo gets.