Puns! I love to love them, love to hate them, adore tattooing them permanently on your skin! Do smart but silly phrases make you crack? Ever thought it would be cool to be able to make people smile wherever you go? Well, if you like the word game, you're in the right place. We've put together a list of some of the funniest permanent word games with this incredibly ingenious word game tattoo collection!
Get ready to see a collection of tattoos that can make people smile for years! Some of them are simple word games that you will get right away, while others will take a moment to dive into them. Anyway, you will witness the funniest tattoos that the Internet can offer.
Whether you're looking for a smart tattoo to express your sense of humor, cover a scar or make you look hardcore, there's something for everyone. We can guarantee you a smile. And who knows, maybe even you will have a little inspiration for your future tattoo at the word game. As you will see below, the world of intelligent tattoos is full of possibilities, from the lightest to the most ridiculous. Better yet, as ugly as some of these punk tattoos are, we bet you still can not resist the idea of ​​giving their owner some accessories of creativity and intelligence.
A Little Humor Got Him Back on His Feet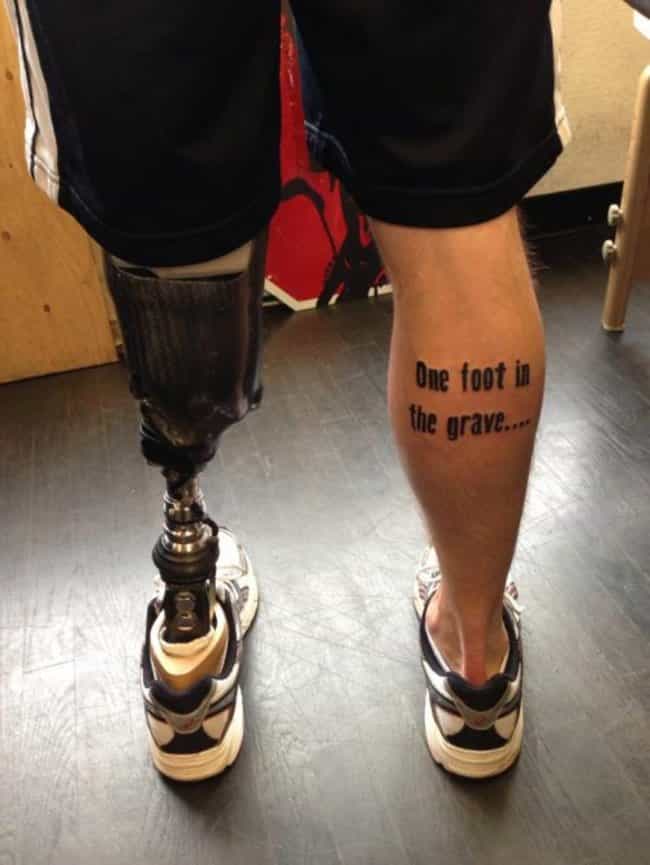 This Brilliant Explaination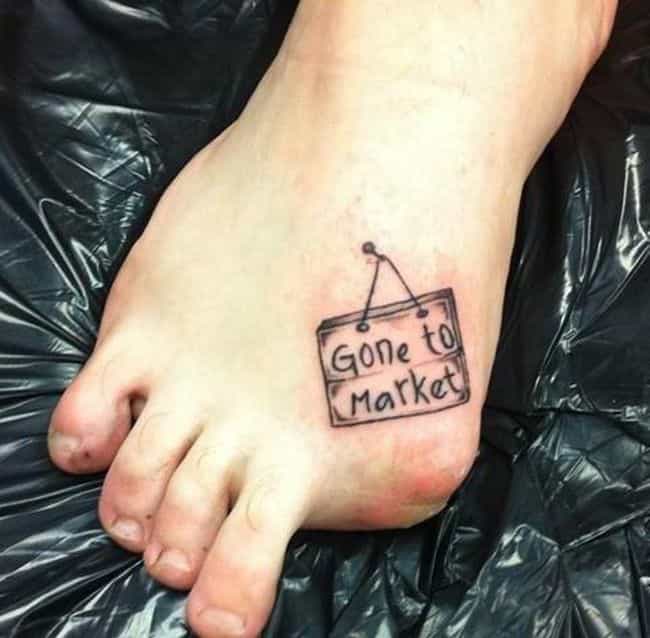 This Tattoo That Probably Looks Weird When You Don't Have Headphones In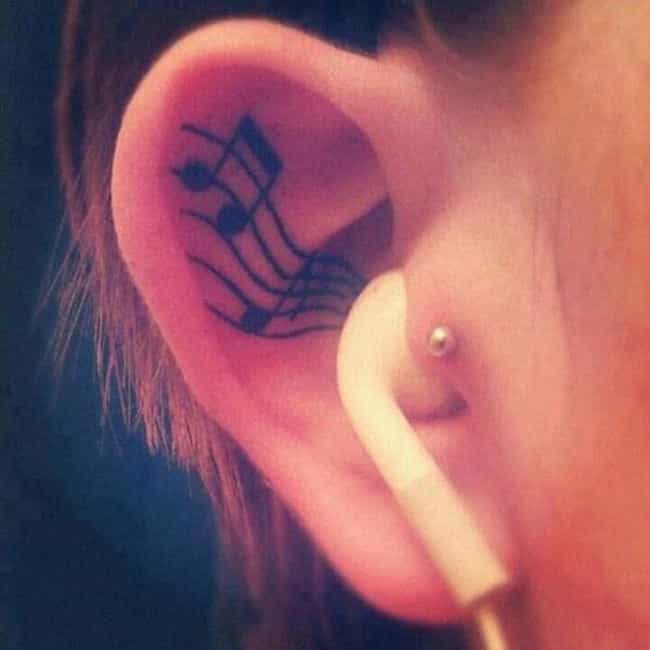 Pinky Promise?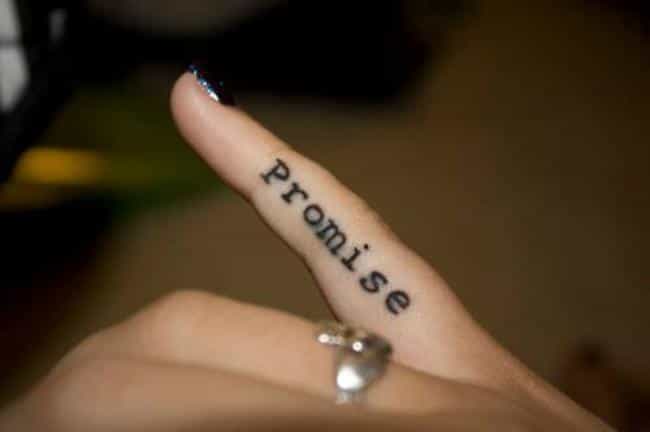 This Top Notch Demonstration of Karma
This Tramp Stamp
The Time Flies Tattoo
This Pun Win
This Girl Who Has the World at Her Feet
This Fish Out of Water
This Tattoo Is the Bee's Knees
The Double Bass
This Guy Who Actually Does Have Eyes in the Back of His Head
A Bit of Gallows' Humor
How to Speak Up Without Ever Saying a Word
Proud to Be an American
Mr. Tea Pot Pities the Fool Who Tries Topping This
To Whippet or Not to Whippet?
What a Dead Beet
Get a Load of That Six Pack
This Sweet Arm Candy
This Pimp Prune
Loyal Tea Is Important to Any Friendship
World's Best Foot Note
Political Commentary?
This Guy's Got His Tickets
Baby Cakes and Stud Muffin
"I Donut Carrot All"
This Friend-Ship
The Funny Bone Tribute
Something Tells Us They Don't Love "Poultry"
This Otterly Ridiculous Display
90 people just voted onThis Knuckle Sandwich
This e-Insult
This Tattoo Owner's Got a Real Potty Mouth
This Super Sexy Booty Call